New In - Get Wonky and West Country Honey
Some fantastic new products have just arrived here in the cafe - Get Wonky drinks and West Country Honey!
Get Wonky
These fantastic all-natural fruit juices use the 'wonky' fruit and vegetables that would normally go to waste. They are packaged in 100% recyclable glass bottles (we're still continuing to cut down our use of plastic in the cafe). What a brilliant way to save food waste and support farmers who otherwise might not be able to sell their wonky fruit and veg! We've had really positive feedback from our customers so far - the flavours we've sampled have been delicious. It's also so refreshing to see a list of ingredients that isn't 20 items long and full of preservatives, additives and other things - they're just simple, delicious, wonky fruit (and/or veg if you go for the tasty beetroot and apple one!). The labels also tell you how many wonky fruit you have saved!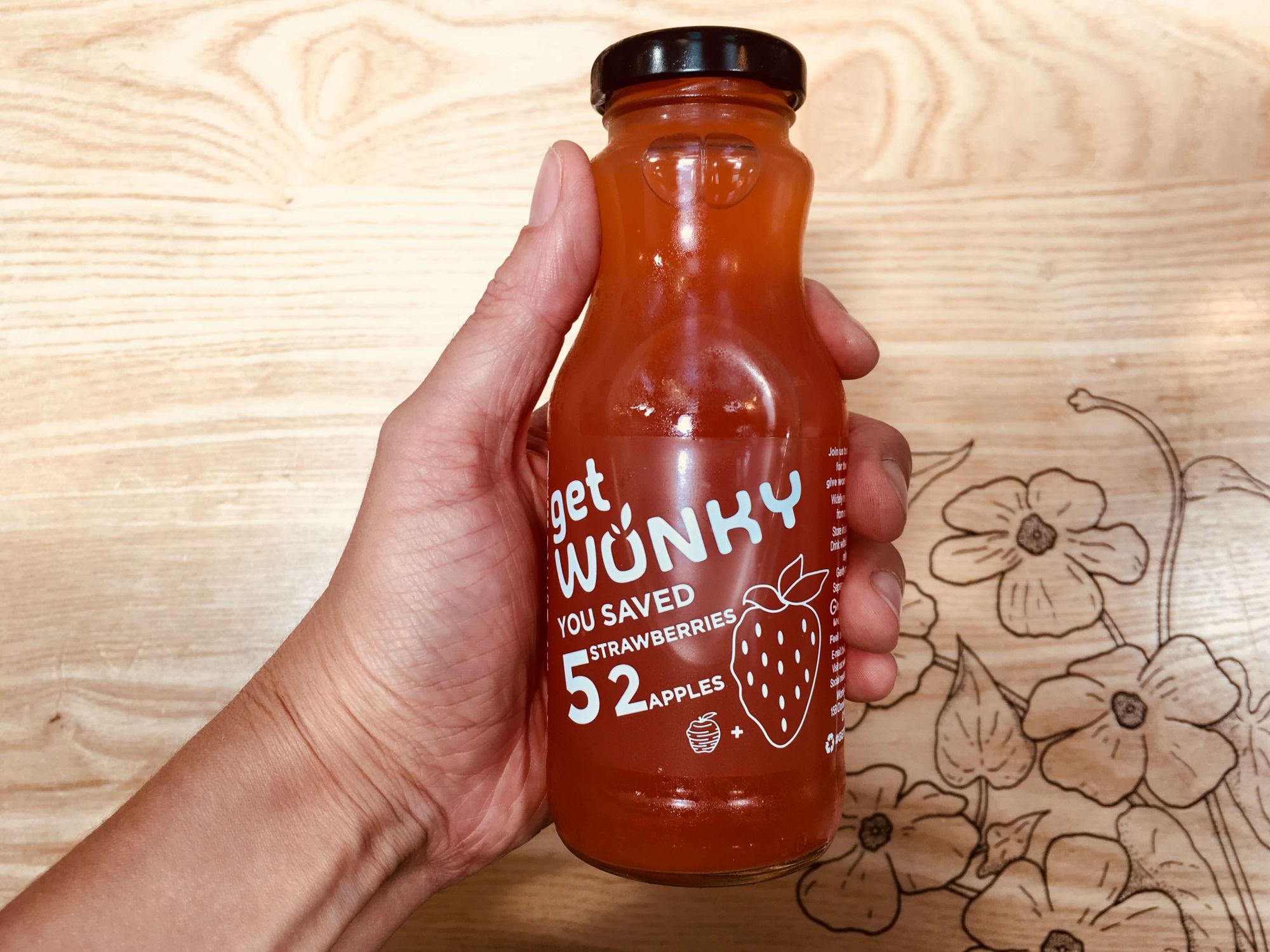 Get Wonky says:
'Did you know that every day we throw away 4 million apples?
Get Wonky believes that fruit - no matter of its shape - should be used and consumed instead of discarded.
We support farmers who cannot sell their wonky produce anywhere else and make delicious juices that are free from additives and gluten.'
West Country Honey
We're also really pleased to be stocking West Country Honey in our little shop. West Country Honey is seriously local honey made nearby and harvested by local beekeepers. We've got runny honey, set honey, comb honey as well as very exciting bee pollen! Their honey is fantastic and we're pleased to be supporting a local, family-run business. Pop down to the cafe to see the full range of West Country Honey and you can even have some on toast - we're selling little jars with our usual hearty portion of Mark's Bread for breakfast!