Welcome to our New & Improved Cafe!
We are delighted to announce that our beautiful cafe extension is now fully open and looking wonderful. The cafe space has been completely transformed, with the extension adding much-needed indoor seating and beautiful surroundings in which to enjoy Riverside Garden Centre. Come down and see it for yourself!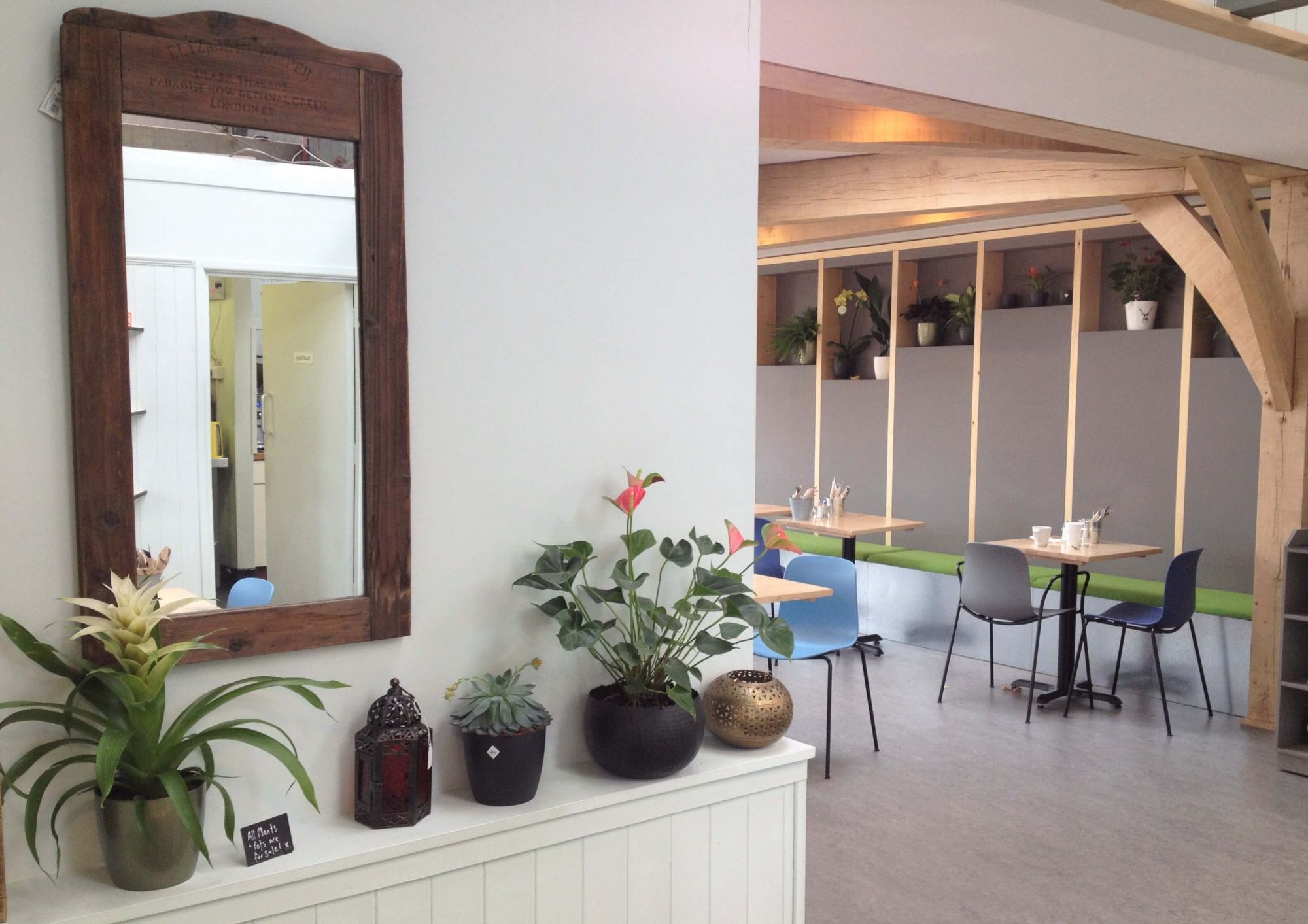 We've had the extension added to increase our capacity for indoor seating (so if it's raining or a bit on the chilly side there's plenty of space to stay warm and cosy), and to make our cafe even more of an oasis in the middle of the city. It's filled with beautiful details and touches that make it a lovely place to visit. When you're popping down to Riverside Garden Centre to get your plants this spring, pop in and stay for a coffee or a hearty homemade lunch.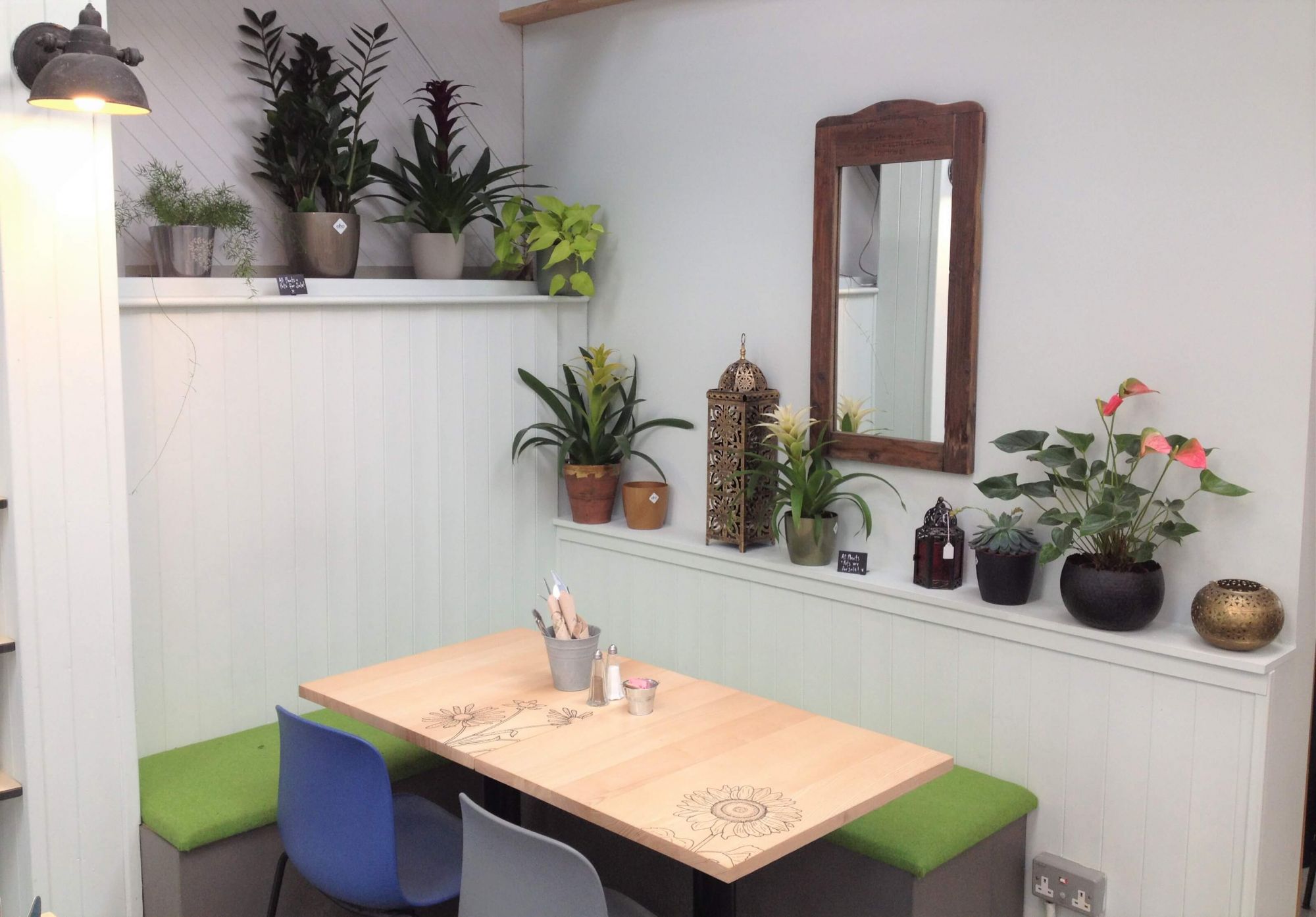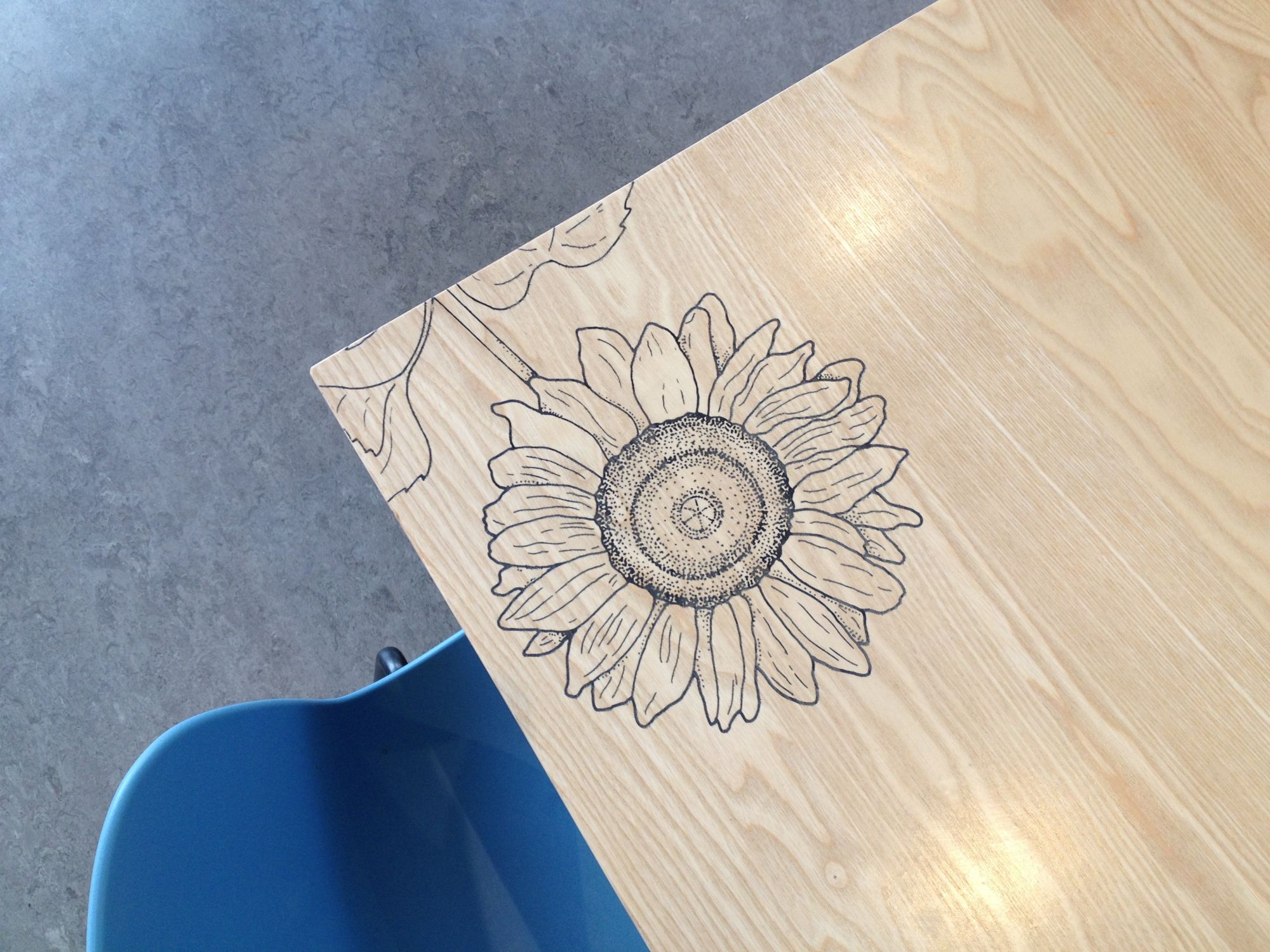 One of the beautiful floral details on our new tables... Our designers Shape Studio have done a wonderful job and have completely transformed the space! They've filled the space with thoughtful details and touches that tie us in with the garden centre, as well as making the cafe a lovely place to be. This is one of several different designs they have lasercut into the wood of the tables tops. See if you can spot all the different flowers on the tables!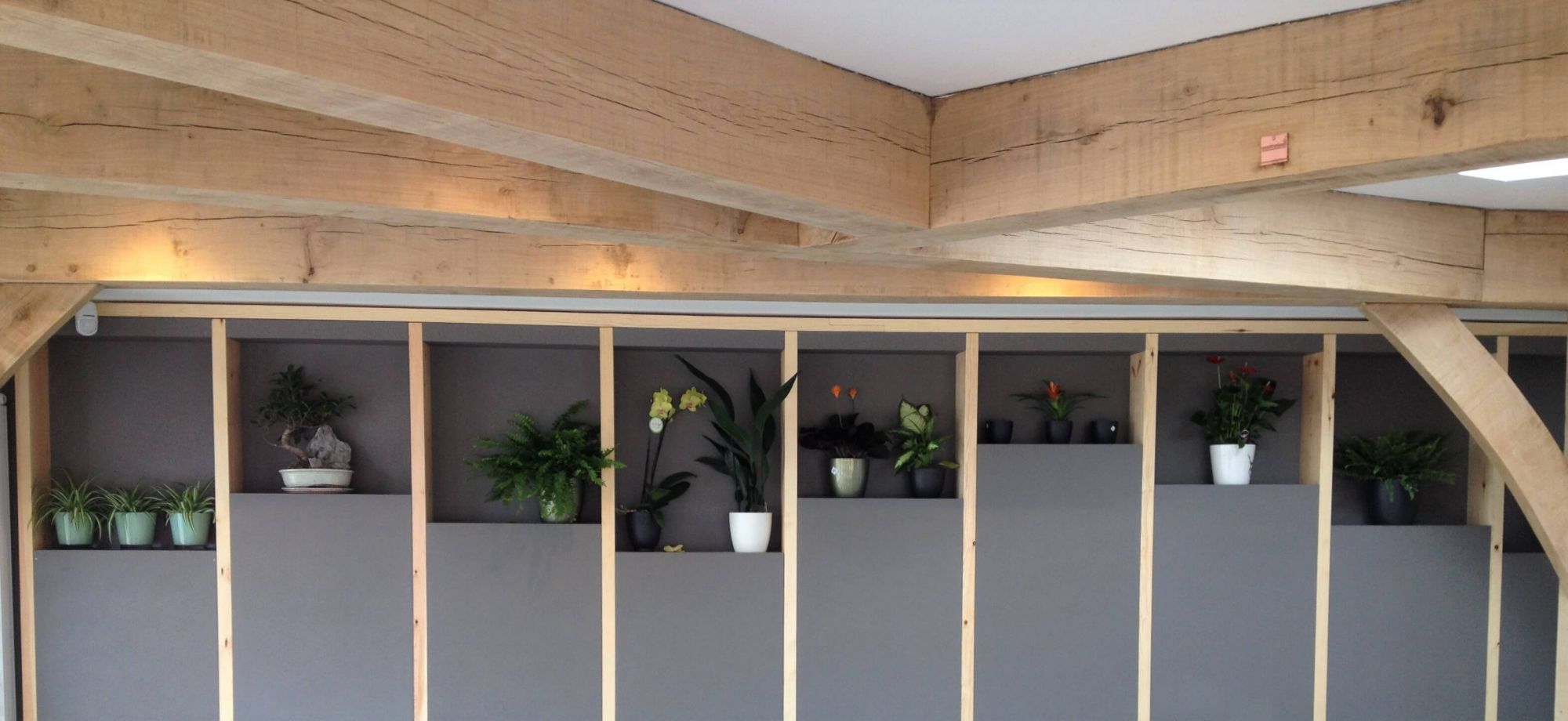 We've also got funky new shelves built into the wall so the plants have naturally migrated (with a little help from us!) into the cafe too. All the plants in the cafe are available to buy so if one catches your eye just ask us and we'll give you a hand!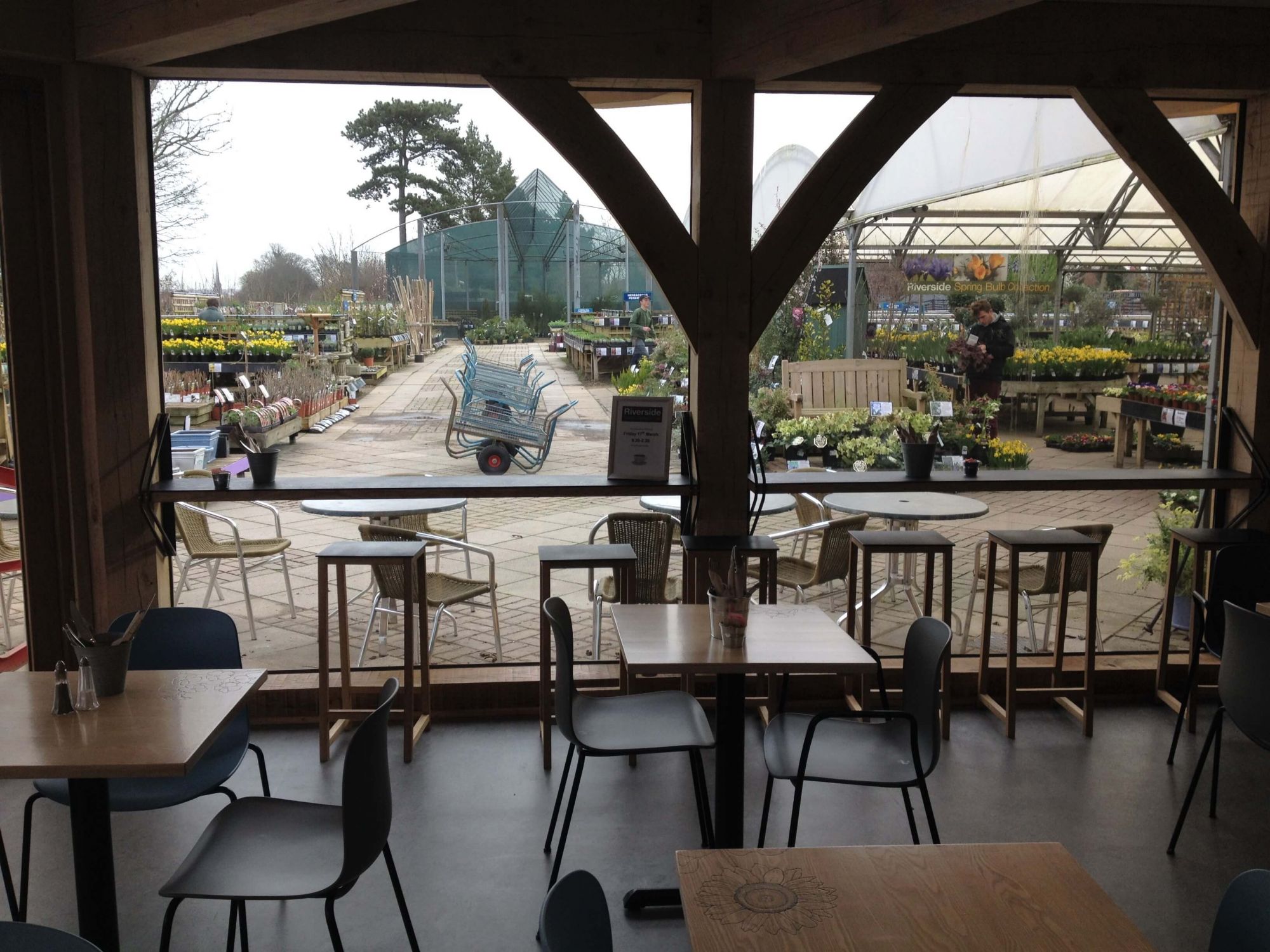 The cafe has big beautiful windows where you can sit and watch the world go by or peer at our plants if you prefer... Don't forget to check out the super stylish stools as you perch!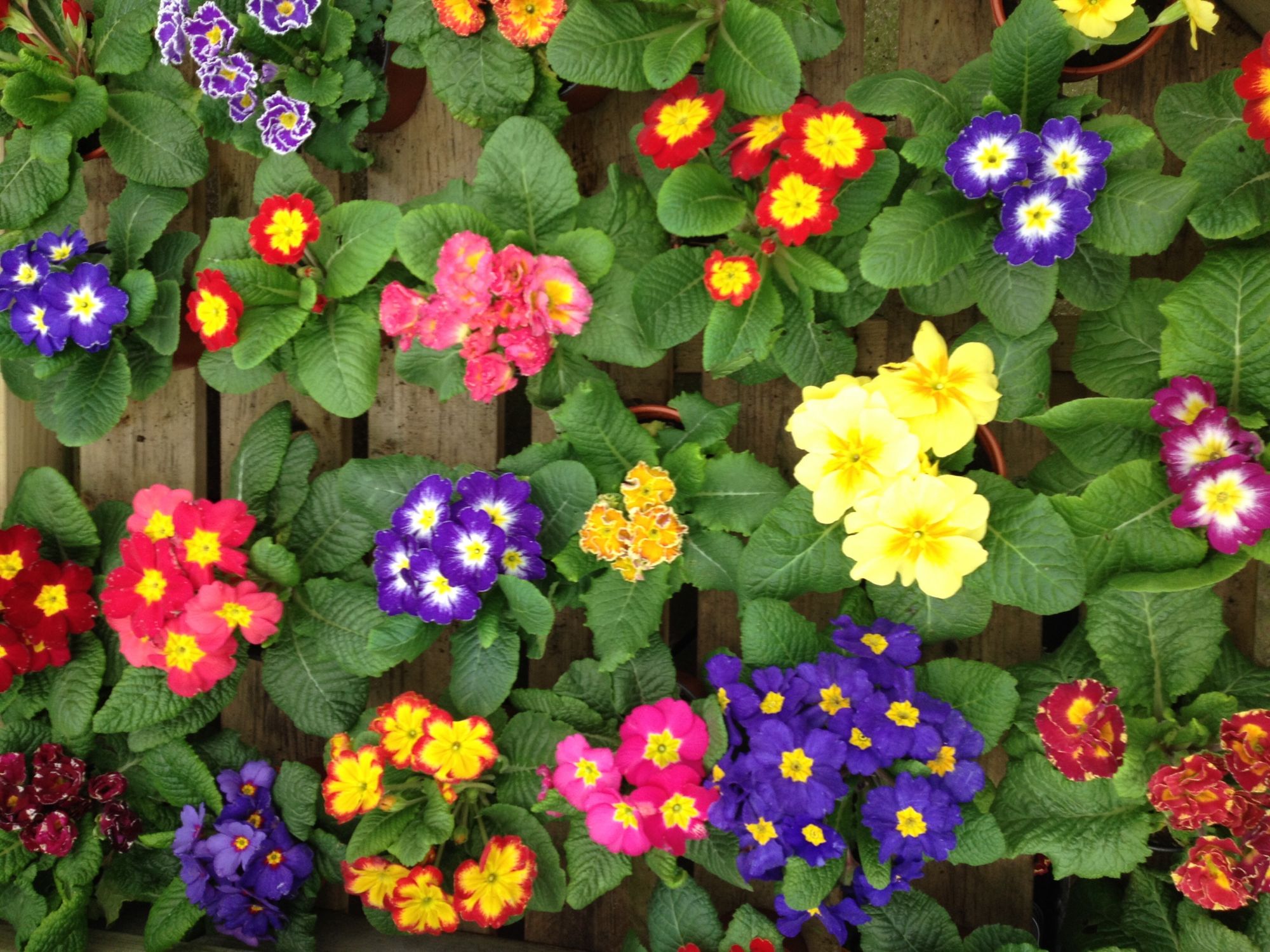 Here are some cheery primroses available now at Riverside! If you fancy coming down to see our cafe for yourself, don't forget that we close half an hour before the rest of the garden centre.
Our opening hours are:
Mon - Sat: 9.30 - 4.30
Sunday: 10.30 - 4
*Please note that these timings change on 25th March (when the clocks change) an we'll be open for half an hour longer from then.