Christmas Tree Prices 2022
Thank you to everyone who bought their Christmas tree from Riverside this year! We have now sold out. Merry Christmas and we look forward to welcoming you back in the New Year!
---
This festive season, we are donating £1 for every Christmas Tree bought at Riverside! Our connection to St Werburgh's City Farm goes back to when Riverside first began and we are keen to help them continue to support people to re-connect, learn and grow.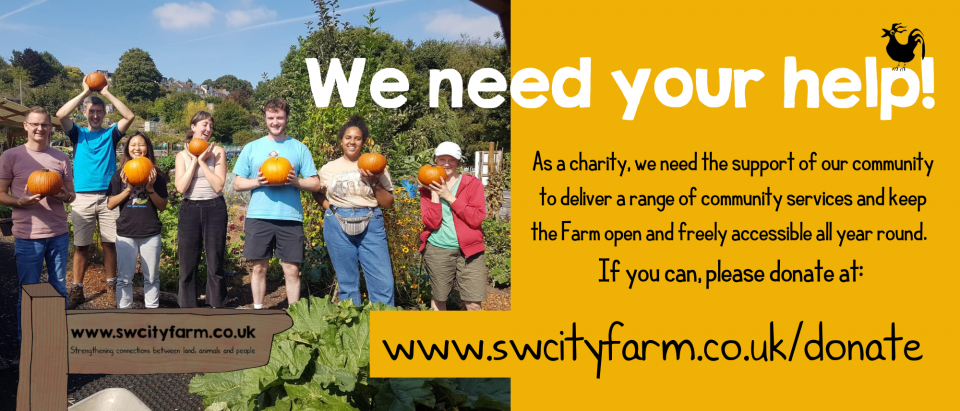 "Nestled in the heart of Bristol, St Werburghs City Farm is an integral part of the local community, strengthening connections between land, animals and people for more than 40 years."
If you would like to help and donate, please go to St Werburghs City Farm crowdfunding page or find their charity collection tins at our tills!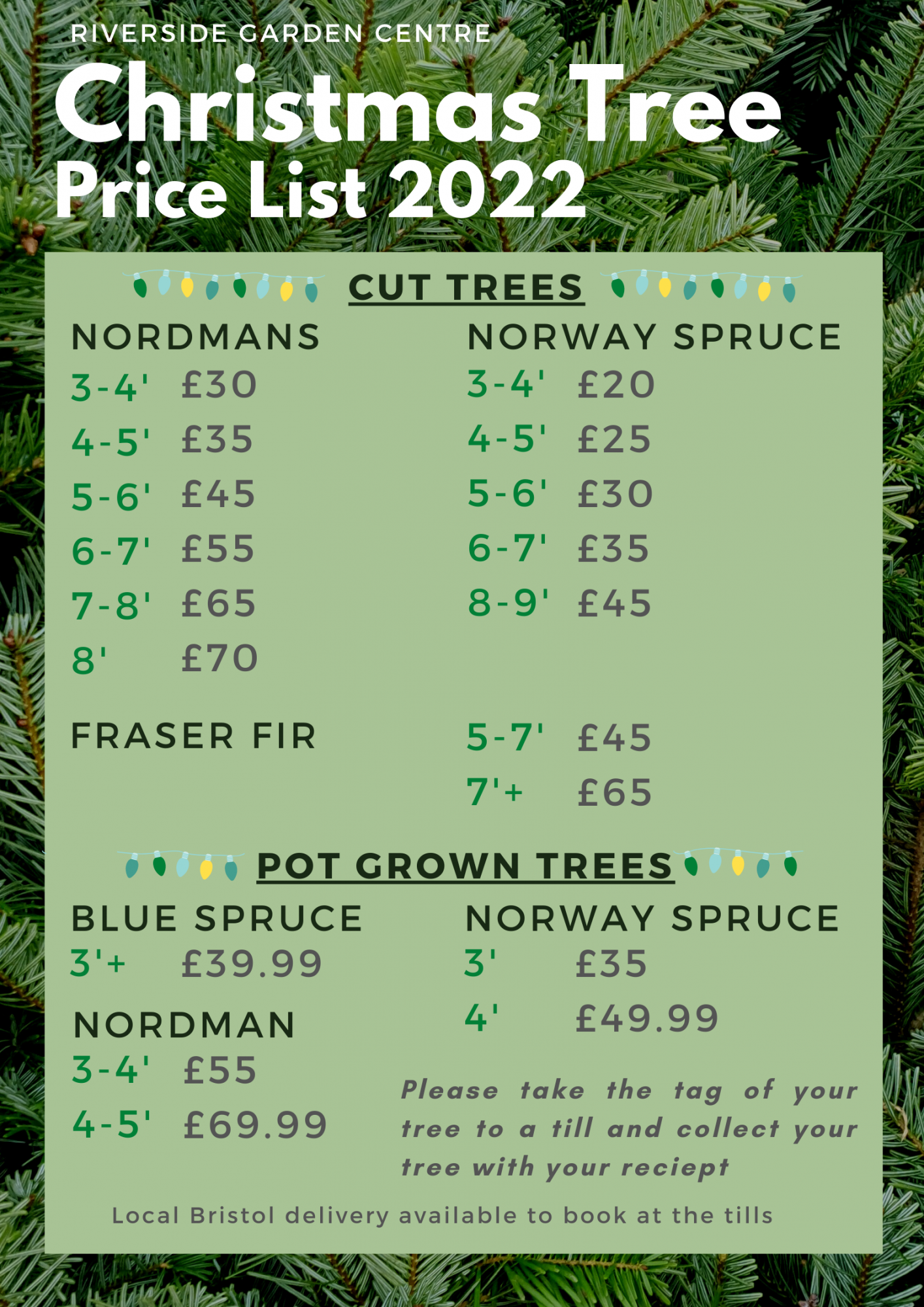 Christmas Tree Prices 2022
Cut Trees
Nordmanns
3-4' - £30 4-5' - £35 5-6' - £45 6-7' - £55 7-8' - £65 8'+ - £70
Norway Spruce
3-4' - £20 4-5' - £25 5-6' - £30 6-7' - £35 8-9' - £45
Fraser Fir
5'+ - £45 7'+ - £65
Pot-grown Trees
Blue Spruce
3'+ - £39.99
Nordmann
3-4' - £55 4-5' - £69.99
Norway Spruce
3' - £35 4' - £49.99